In the spirit of remote holiday togetherness and not being able to attend company parties to share stories over eggnog, each member of our team took the time to express personal gratitude of our accomplishments. Not only was this our first full year in business but we made it through a pandemic! We hope our reflection of what has kept us going sheds light on the true heart of our team. 🥂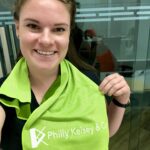 Words of an early mentor ring loudly in my head, "the harder you work, the luckier you get." 2020 has been difficult for everyone but I have certainly learned how strong I really am. The higher road takes work but having success in taking this less traveled path is what I am most proud of. What keeps me going, despite setbacks and a series of unfortunate events, is the opportunity to educate and encourage our professional family to do the right thing. This is because I have yet to work with a client who fully understands L&I regulation or has kept up with procedural changes. My goal is to inform and empower our clients to choose a path that benefits our future generation above the bare minimum of regulation and contractual obligations. Doing right by the people and the environment is what I value most in my work. It's harder work, but I have truly been luckier because of it.
– Kelsey Lee, CEO and Lead Expediter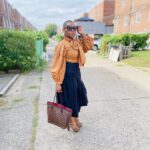 Year of the VISION! For so many there was a refreshing newness, and certainty about 2020, it just rang that way with no effort. And then 2020 came with a totally different agenda. Threw us off course, set some plans back-literally, some visions got delayed, some dreams got put on hold, replaced with much uncertainty, fear, worry, and concerns. But still I have to say, we rose above, and were able to accomplish some things, and made life easier for our clients who depended on us here at Philly Kelsey & Co. It was and is an honor to do for our clients what they couldn't accomplish on their own, given the various changes with L & I's systems, and it's closed doors to the public.. I am so proud to be a part of a team that knows how to navigate a system that allows our clients to win even in the face of no agreement. We are about what's possible in meeting the needs of the people we serve!
– Thea Elliott, Affiliate Expediter of Philly Kelsey & Co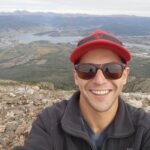 2020 has been a crazy time for all of us. A year full of changes and adaptations. A year that I can not wait to look back on as a distant memory. As I reflect on the past year one thing I am thankful for is the consistency and resilience of Philly Kelsey & Co. The entire team has acted as a bedrock for one another. Change and adaptation has been the key to making it through 2020. So why do I love my job? It is the consistency, ability to adapt to changes, and the resilience of the entire team to make it through this year.
– Trenton Uffman, Billing & Accounting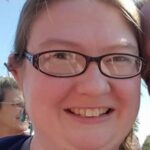 This year has taken us all for quite a ride.  Things have been tough, scary, and full of anxiety for the majority of us. However, one silver lining for me has been the work that we have been able to accomplish and focus on at Philly Kelsey & Co.  It gives me great comfort to know that we are assisting small businesses in Philadelphia, helping them navigate a situation that includes a lot of easy pitfalls that could come back and cause massive financial hardship if not accomplished correctly.  For a small business, making sure everything is kept compliant and avoiding application missteps that could result in massive fines or refining costs, could mean the difference between surviving this year or having to fold.  I'm very thankful to be a part of a team that has our clients best interests in mind, rather than just their own survivability.
– Elizabeth McCann, Office Manager